Our Guests are booking early this year for their Vacations.  Even though gas prices are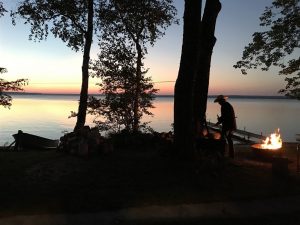 high, I think we are just sick of delaying having fun with our family & friends!   Am I right?
Last Fall we had a "Biological's" only reunion.  Anotherwords only "Blood Relatives".  My Mom invited her Sister.  I invited my Sisters & baby Brother.  My Sister invited her daughters.  We filled all 3 cabins, and had a blast!  The only rule we had was no one was "in charge" as we are all adults?  What happened? Lots of deep belly laughing, cozy campfires, star gazing, sunset admiring, beverage imbibing, bbqing, story telling, hikes, fishing, guitar playing…kumbaya.
Do come by here, Kumbaya.
Little Debby 🙂